Plankerton is the name of a Map Place in Fortnite. It has a Recommended Energy degree of 15 - 46, coming with more Storms to fight and tougher enemies. For those who just now hitting Plankerton, what are some swift recommendations that can make your progression go smoothly? Right here are some random strategies I can feel of off the best of my head, and sorry if they're a repeat: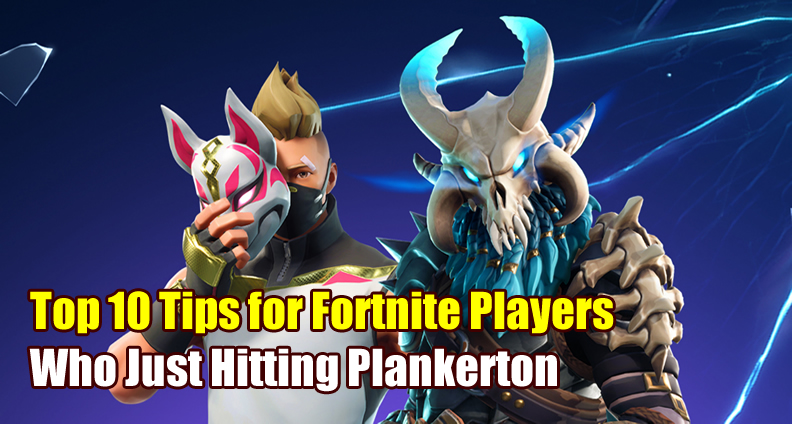 1) Materials including Nuts 'n' Bolts, and Fibrous Herbs, come to be fairly worthwhile and may be hard to get. In my opinion, I never see why everybody hates trading. I traded all the time, just supply like 40 herbs to get a 106 assault rifle to high levels.
A 106 gun with great perks is simple for a high level to create, and they almost certainly would appreciate the herbs. U4GM is a professional and reliable website that provides players with safe and cheap Fortnite Materials. Should you never act like a kid, trading is quite basic, and if you do, 40 herbs are like 10 minutes of farming.
2) Expeditions are quite useful for obtaining such products, plus the arguably finest expeditions would be the ones which are labeled "Crafting Supplies", I think. They look like a red toolbox - as well as the greater the PL, the extra supplies you should get (In case you succeed the mission)
3) Never ignore your survivors, Focus on leveling up tech/offense way ahead of something else and you will have an easy time. Leave for/resistance survivors at about 10. you won't want to touch these till Twine.
4) It seems like Cram Session is coming to a close pretty darn soon right here, so farm/grind a lot should you can, especially gold, so you could grab perk-up, evolution things, etc on the left side with the shop.
5) Beware of accidentally overleveling your fortnite save the world weapons; when I was in mid-Plankerton, I produced the error of leveling my favored weapon to 3 star, which changed from needing silver, to needing malachite. At that time, I had no malachite and didn't desire to trade, mainly because that would possibly annoy other players and I do not trade anyway. So just beware/cautious of when upgrading your weapons.
6) In the event, you would like to boost your PL, survivors and also the survivor squads are your finest friend. Get a lead survivor in each in the squads, and attempt to match the character in the lead, for your normal survivors. And after that may be performed, level some of them up. I suggest you aim for Epic/Legendary/Mythic lead survivors/regular survivors.
7) This kinda goes together with the last tip - I highly propose usually get the legendary flux in the shop; each and every week you will get as much as 50; what this resource does is let you to obtain schematics (weapons/traps/heroes) you want in the collection book, using a cost of one hundred legendary flux and a few manuals, and granted that they aren't from events.
8) I suggest not opening your mini llamas proper away, unless you'll need the gold - they are so valuable after you are low on gold and want just a little bit more.... crack open some reserved mini llamas, and you are Superior! Also, I have been saving them up for Fortnitemares, so I can invest in a very good quantity of issues in the shop when the event begins... I have been in a position to save up around 60 in the past handful of weeks, by doing SSDs, along with the missions which have mini llamas within the rewards - I hope that produced sense and aids!
9) This one could possibly be helpful, but I was dumb and hadn't realized I could do that for 6 months - in the event the HUD is bothering you, or taking a great deal of space in your screen, or just feels cluttered, you may reduce the size from the HUD within the Settings tab. I reduced mine to .8 and it created the HUD considerably much better - Idk if it's just because I have a compact television or if it is other factors.
10) For SSDs/whenever planning to build a great deal, I make use of the following loadout: HeavyBase Kyle, Hotfixer in help, and Ragnarok in Tactical. Obtaining HeavyBase (or any other constructor) in principal, and Hotfixer in assistance, my walls expense 7 material, instead of 10 - but I feel you might have to level up Hotfixer up to 3 star for those who want your material charges to become lowered that significantly. I utilised Ragnarok, for his tactical "Your Move, Creep" which aids out the DECOY.